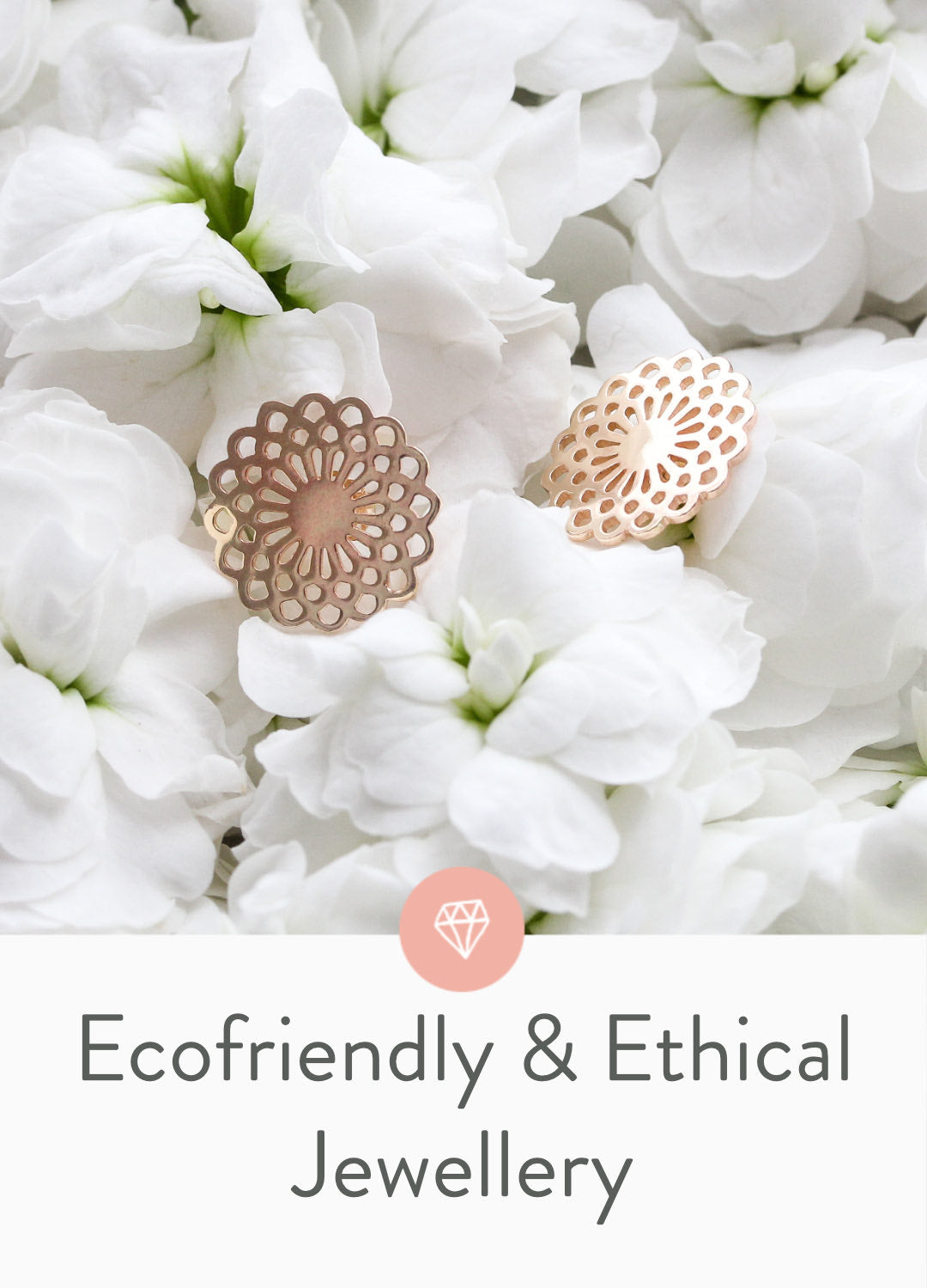 Every business has an environmental and ethical impact: a small, family run Australian jewellery brand is no different. Plus of course creating jewellery has its own unique array of ethical issues and sustainability considerations.
If we expect big businesses and governments to make changes to help make the world a better place, then we believe that even small businesses and individuals like us need to play a part too.
At Simone Walsh Jewellery, we don't claim to be perfect but we do our very best to create eco-friendly, sustainable and ethical jewellery - and we're always striving to improve where we can. We think that creating an ethical business should always be a work in progress, so it's something we keep in mind every day.
Read on to learn about how we aim to make a difference - and how you can help.
Our ethical jewellery
Here's a rundown of some of the ways that Simone Walsh Jewellery aims to make a difference by operating an eco-friendly, sustainable and ethical jewellery business in Australia: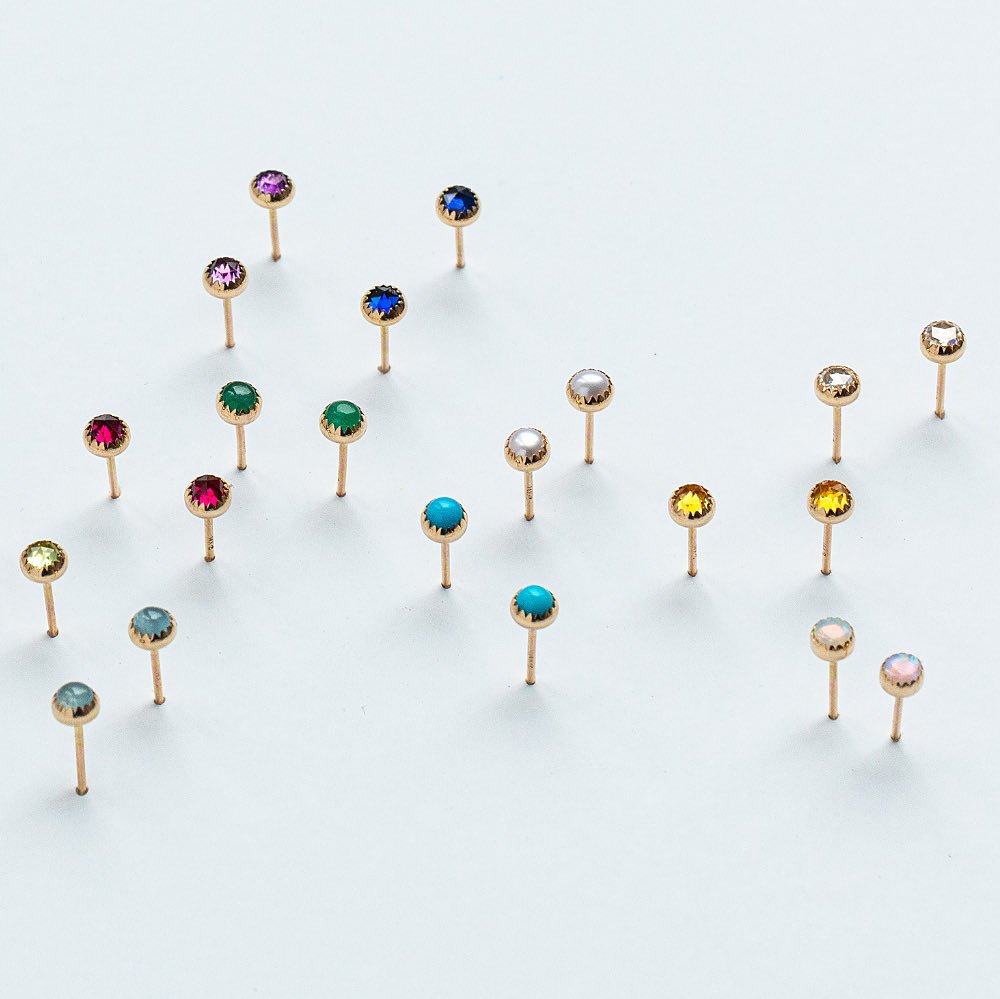 The majority of our jewellery designs are created with recycled precious metals, including sterling silver and gold. These recycled metals have been refined and are exactly the same quality as newly mined metals.
All scrap metal left over from creating our handmade jewellery is collected for recycling. Gold and silver scrap is ultimately sent off to be melted down, refined and reused again and again.
When selecting chemicals to use in our business we always opt for sustainable, safer and/or lower impact alternatives where available.
We use gemstones in our jewellery designs. For stones which may otherwise have a high value and cannot be guaranteed to come from an ethical source, we try to source lab grown or simulated gemstones as an alternative. As well as their environmental and ethical benefits, lab grown stones have a beautiful clarity and colour, yet are far less expensive. We do use natural gemstones as well, but generally less expensive ones which have fewer ethical issues associated with them.
Simone Walsh Jewellery recycles or composts any suitable materials generated by our business. In particular we compost our office paper in our worm farm. Our worms are all named Warren, by the way, and they thank you for any contributions you make :)
We also aim to use recycled or otherwise eco-friendly products as much as we possibly can. Read below for specific details about our jewellery packaging.
As our jewellery business has grown, we have partnered with an ethically-run jewellery workshop in Indonesia which is staffed by highly skilled local artisans to create some of our components. This helps us to keep up with production demands and makes our intricate designs possible.
We preferentially use suppliers who work to lower their environmental impact and are generally socially responsible and ethical.
Environmentally friendly packing & shipping
We've worked hard to make our packaging and shipping products as eco-friendly as we can. It's been a labour of love over many years! Here's a helpful rundown of what we currently do: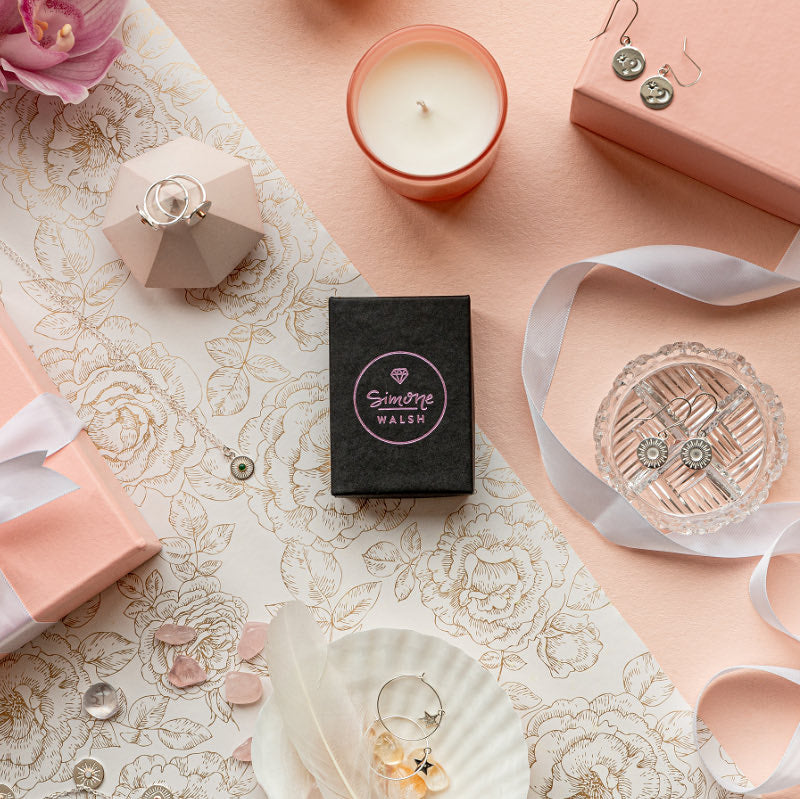 The mailing boxes we use for most orders are reusable, recyclable, biodegradable and compostable.
Our mailing boxes are taped closed with kraft paper packing tape and our mailing labels are made of compostable thermal paper.
Small products are likely to be posted in a padded jiffy bag which is made from kraft paper and post-consumer recycled paper. These bags are both compostable and recyclable.
The shredded paper we use for padding our mailing boxes is recyclable, compostable and biodegradable.
Our jewellery gift boxes are recycled from post-consumer waste. We encourage you to reuse them as they are great for storing your jewellery or other small items. They can also be recycled, but remove any internal wadding first.
The 100% cotton wool wadding used at the top of many of our gift boxes can be composted, but the bottom piece of poly wadding cannot: you will need to dispose of it as regular rubbish if you can't find a use for it (we're still looking for a solution to this issue).
Any printed materials included with your order can be recycled. The thank you card and packaging information card are both printed on recycled paper and can also be composted.
If you buy small items such as earring backs or chain extenders they will come in small reused plastic ziplock bags which previously held some of our jewellery components. We encourage you to reuse them again if you can.
Any soft plastic we do ship with your order (and there will generally be none or very little) can be recycled where accepted (eg. Redcycle bins in Australian supermarkets).
We partner with Australia Post to ship our orders. Australia Post provides carbon neutral delivery for all parcels they ship.
How you can make a difference
Shopping small from independent designers and small, local businesses is one way that you can help to make the world a better place. It will shift some of your shopping away from everything you purchase being mass-produced - sometimes in very bad circumstances - and shipped in large quantities over long distances. It also means being supportive of people who are working for themselves in small and local businesses, which has all sorts of benefits in your community.
Read more about why you should aim to shop small, local and handmade, plus how to truly support independent designers.
You can also simply pay attention to the places where you spend your money. Does it appear to be an ethical business? Where are their goods sourced from? What materials do they use? Do they take steps to make their packaging as ecofriendly as possible?
Take a look at Fashion Revolution for information about supporting ethical fashion businesses in particular. Also visit the Ethics Centre (where Simone once worked in a previous life) for more information about ethics in daily life, including business.
Supporting businesses that are continually doing their best to make the world a better place (or at least not a worse one) is a very good thing to be doing.
Thanks so much for shopping small and supporting an ecofriendly jewellery business like ours.