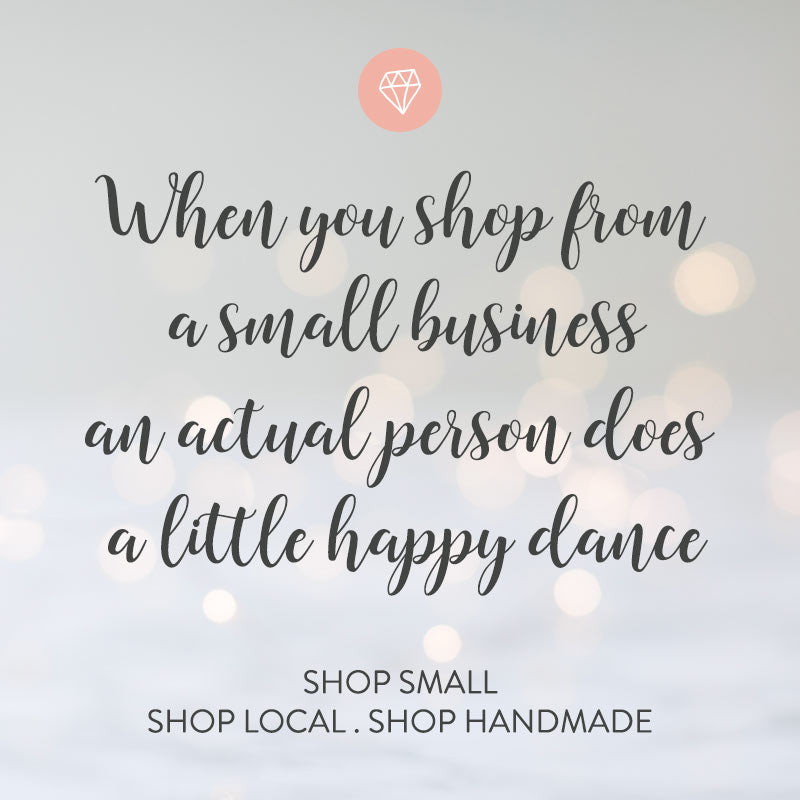 I can absolutely vouch for the fact that a real actual person (that would be me!) does a happy dance when people shop from our jewellery store - and all of the small shop owners I know do the same thing.
So I'd like to encourage you to shop small, shop local and/or shop handmade as much as you can - not just at Christmas but all year long.
It not only spreads the happy dancing around, but it keeps these sorts of boutique businesses alive and flourishing. Not just Australian jewellery designers like us, but all sorts of small, independent, local and handmade businesses that you'd truly miss if they weren't around.
Read more about what it means to truly support local designers and artisans.
As you can imagine, when you buy from big retailers, already wealthy shareholders and overpaid executives will barely even notice.
But it's very different with small shops like ours where every order from a customer like you really does count and is a cause for celebration. You're truly making a direct difference to real people's lives.
Most importantly it helps us to continue to design and make beautiful and unique products so we'll still be around when you come back next time.
Shop small for gifts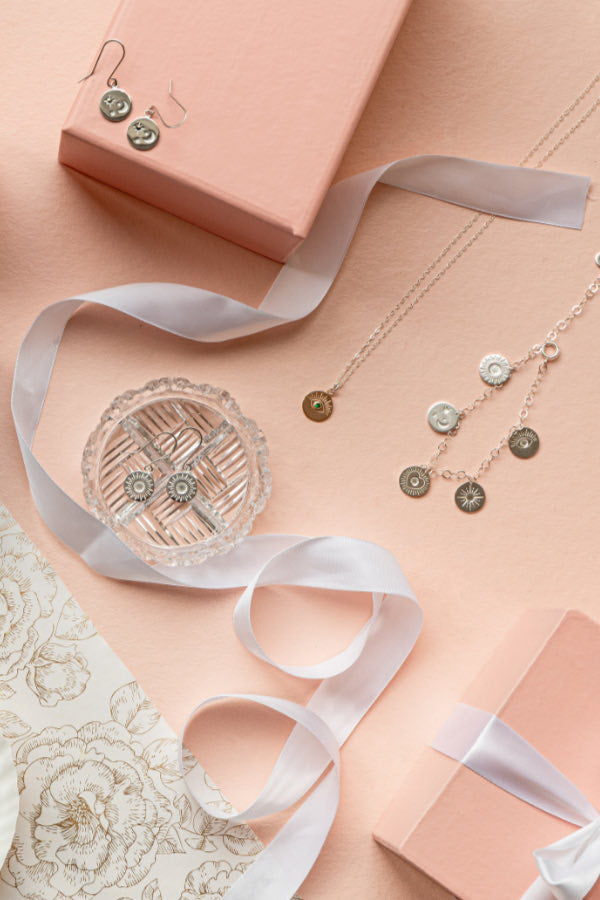 It can be tricky for small shops to be heard above all the noise made by big retailers and other businesses with deep pockets for expensive marketing, especially at Christmas.
So do your best to go off the beaten path to hunt down small, independent shops and designers when shopping for gifts at any time of year, but especially at Christmas.
You'll almost certainly find products which are more special and created with more care - and you'll get great, personalised customer service too. Not only will your gift recipients love that you made the effort, but you'll make some independent designers, makers, sellers (and their loved ones) very happy as well.
Visit our Christmas Shopping Guide to look at Australian jewellery gift ideas for women. You can find some other small and mostly local designers featured in our What to Wear this Festive Season article (2019). You can also go hunting on Instagram, Pinterest, Facebook, Google - or just ask around.
To give you more of a helping hand here's a very small selection of just a few of my favourite small shops in Australia: