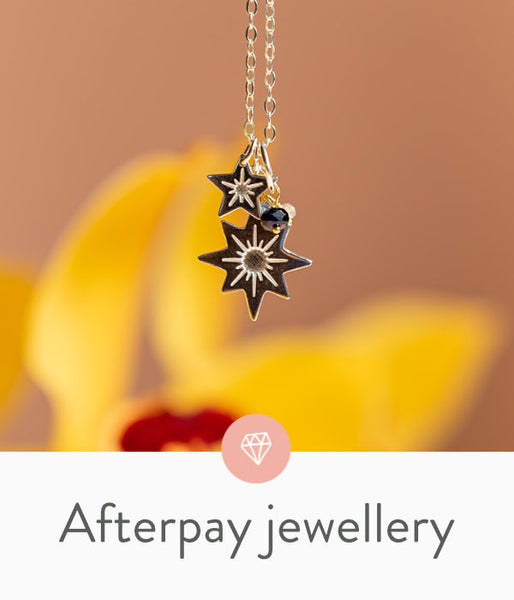 Great news: we're officially one of Australia's Afterpay jewellery stores. If you're in Australia you can shop for jewellery online from us right now and pay for it later.
Read on to learn more about using this payment service and how you can Afterpay jewellery when shopping in our online jewellery shop.
What is Afterpay?
It's a secure payment option available to Australian customers over the age of 18 and it's now available in some other countries as well. In brief it allows you to:
Shop for jewellery right now
Have your order delivered straight away as normal
Pay the total cost over 4 fortnightly instalments (interest free)
It's a bit like lay-by, except you'll have your jewellery shipped to you straight away, just like a normal order (have we mentioned that shipping is free?). Yay!
If you use Afterpay to pay for your order in our jewellery shop, you'll arrange to make payments over 4 fortnightly instalments. Usually the first instalment is made on the day but sometimes it's deferred by 2 weeks. The instalments will be of equal amounts which are automatically deducted from your nominated credit or debit card. That will give up to 2 months to pay off your purchases, helping you budget more effectively when shopping.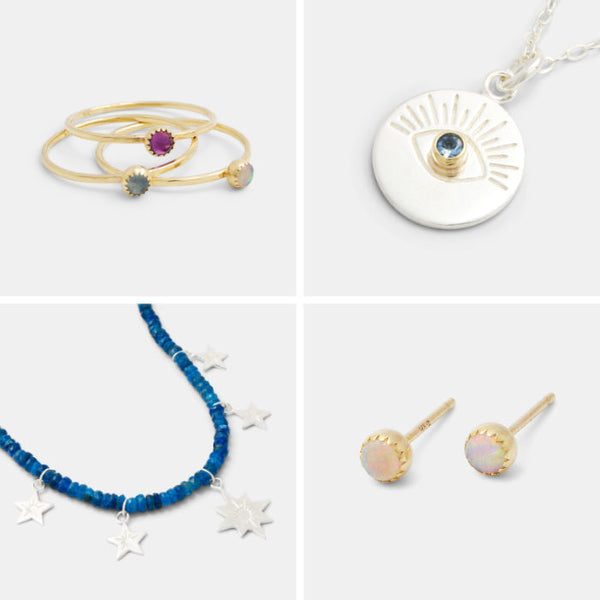 Afterpay doesn't charge interest and provided your repayments are made on time, you'll only pay for the price of the items you've purchased. What's not to love about that? For full details see Afterpay's Terms.
How do I buy jewellery with Afterpay?
It's easy: simply select Afterpay as your payment method during checkout in our online store. You'll complete your payment securely via their website. As long as you meet their basic requirements, approval is instant, even if you've not used the service before.
Once your payment goes through your payments will automatically be deducted from your account over 4 fortnightly instalments.
Note that your payment arrangement is made with Afterpay directly: Simone Walsh Jewellery has no involvement with payments from that point, nor are we ever in possession of your credit card details.
Am I eligible to use Afterpay?
Currently the requirements are:
You must be over 18 years old
You must be an authorised holder of an eligible debit or credit card
You must be an Australian resident (or resident in another country where the service is available)
All orders are subject to Afterpay's approval and spending limits may apply
Visit Afterpay for details about using Afterpay online, not just in our jewellery store, but through many other online boutiques and stores. You can also learn more on Finder.
If you have any questions about your account or other shops that use Afterpay, you should contact them directly.
---
Help